Take eleven-and-a-half minutes and watch a video with an important lesson on how to improve in the martial arts. Here's the new parable in video format. It's about a teen who is frustrated in the martial arts. He just can't seem to make it all work the way his instructors do.
If you don't have the 11 minutes to spare, can't watch Youtube videos on your computer, or prefer the written word, you may download an ebooklet version.
Download either or both … and let me know what you think.
Watch The Martial-Arts Video: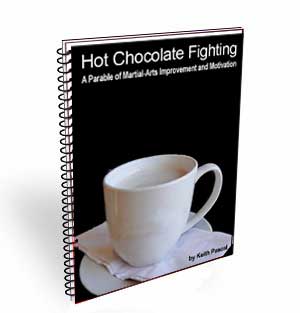 Do let me know what you think … which you prefer … if you'd like to see more … a continuation …
Tags: free download, frustrated with martial arts, hot chocolate fighting, martial arts ebook, martial arts frustration, martial arts video, parable