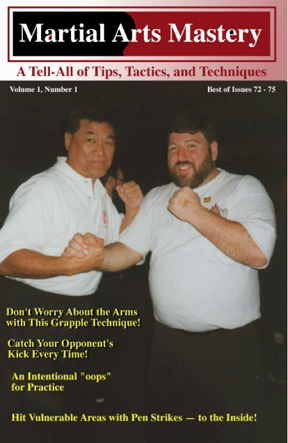 Free martial-arts newsletter emailed weekly to your inbox.
Martial Arts Mastery: A Tell-All of Tips, Tactics, and Techniques is one of the longest-running martial-arts ezines on the internet. Period.
You get articles on practical self-defense. (This is not a kata or competition newsletter; the focus is on real self-defense.)
Often, the articles in any given issue have a theme; they relate. Although, sometimes, you get an occasional off-the-wall issue with articles that will … uh … make you think.
You'll also be privy to announcements of any new books or ebooks that Keith Pascal writes, often before they are released to the rest of the internet.
Sign up now. (Unsubscribe easily, at any time.)