BOOKS-EBOOKS: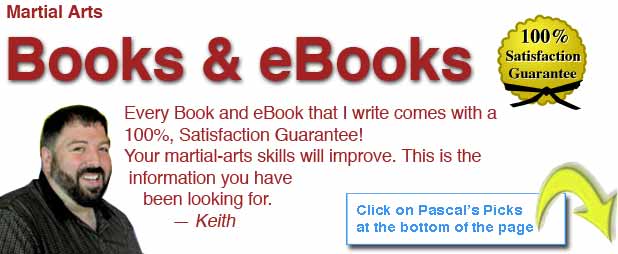 ---
.
The Punch eCourse (5 Volumes, Immediate Download)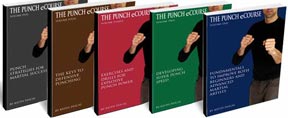 Punch harder, faster, and more efficiently … guaranteed! For beginners and advanced martial artists of all styles. Boxers, too.
This punch ebook set is all about improving your punches. Broken into 60+ lessons, you'll improve at a fast rate. This is the eCourse that guarantees that you'll develop devastating punches and get them in more often or your money back.
---
.
Wrist Locks: From Protecting Yourself to Becoming an Expert (Revised, Soft Cover)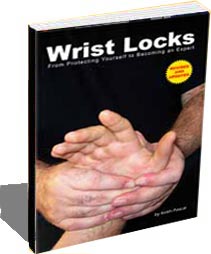 Wrist Locks is absolutely Kerwin Benson Publishing's bestselling book of all time.  Now, completely revised and updated, with 423 new photographs, new wrist locks,  joint locks, and arm      bars, PLUS two bonus chapters featuring an original Bruce  Lee student.
No other wrist locks book can compare.
---
.
How to End the Fight with One Hit
How to End the Fight with One Hit is the ebook that will help you do exactly what the title says. This is not the same old "kick-em-in-the-groin" type of advice.
You'll start with the desired goal, first. Then with a choice of effective strikes, you'll learn how to make that one hit count. "Empty your cup" of any preconceived notions and really learn to end the fight with one hit.
---
.
Control Your Fear: A Guide For Martial Artists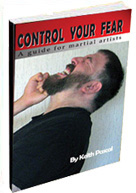 Many feel that Control Your Fear: A Guide For Martial Artists is the perfect complement to End the Fight with One Hit. After all, you can't defeat your attacker if you are frozen in fear.
Develop the calm of a true martial arts master. This is the guaranteed system that works for martial artists. (Immediate download or soft cover … with ebonuses.)
---
.
10 Days to Better Knife Fighting
The BIG Knife-Fighting ePackage features 10 Days to Better Knife Fighting. This ebook, by itself guarantees improvement, no matter what your current skill level.
Just imagine what reading over a dozen ebooks on practical knife fighting will do for you!
---
.
Tiptoeing to Tranquility: The Parable for Finding Safety and Comfort in Dangerous Times
The perfect gift for the non-martial artists in your life. Keep those you care about safer in this often-dangerous world.
You might want to read it, too. Sam is the epitome of the calm, relaxed-yet-aware martial-arts master. It's an easy read, packed with powerful advice.
---
.
Teaching Martial Arts More Effectively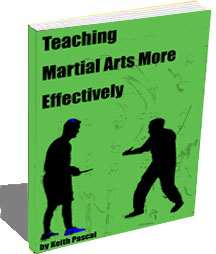 The Secrets of Teaching Martial Arts More Effectively will help you build powerful martial-arts classes, using your own martial-arts techniques.
Your students will learn at a faster rate, you'll have more student loyalty, and every class will leave both you and the student wanting more.
---
.
Coin Switching
Coin Snatching: The Reputation Builder is a lot more than a simple demonstration of super-martial-arts speed. You really will learn specific techniques for building your martial-arts reputation, ways of eliminating telegraphs before your punches, and even some great anecdotes and ways to present a great martial-arts stunt.
Oh, and you learn all the ways of speed-stealing a coin from a participant's hand and leaving a different coin in its place. Truly amazing.
---
.
Pascal's Pick
Check back, from time to time. This special offer changes.
Take a look. You'll always find a deal.