order secrets of teaching
Order Secrets of Teaching Martial Arts More Effectively
Special Offer
If you are looking for a fresh set of lessons for your class, I'd like to recommend Wrist Locks: From Protecting Yourself to Becoming an Expert.
Some say it's the best book (and resource in any format) on practical-application wrist locks. One thing for sure … it's easy to adapt to lessons for your martial arts classes. Fresh lessons that will keep your students coming back for more.
Order your copy now at this special discount. Read the Teaching ebooks while you wait for your Soft-Cover copy to arrive in the mail (autographed to you, the teacher, if you'd like).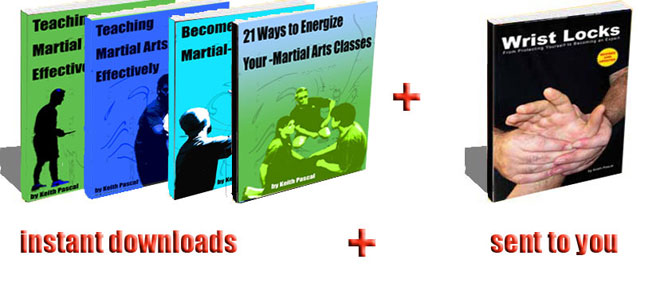 Purchased individually, the regular price would be a total of $73. Order them together for $59.95 (postage included):
$59.95
---
No, Thanks … Just Teaching Martial Arts More Effectively, Please:

$29.95