Bruce Lee Mistake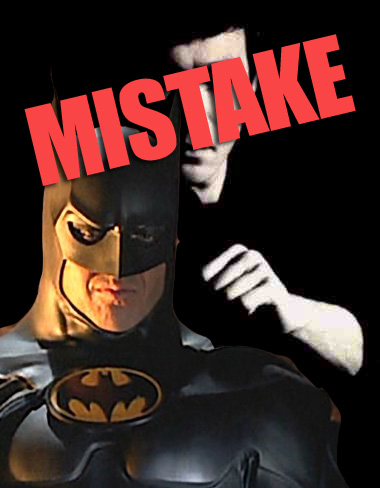 Bruce Lee made a major mistake in his movies. So do various incarnations of Batman. The error has to do with one specific martial-arts move. In fact, it's a punch.
Batman's Movie Mistake, Bruce Lee's, too
You probably wouldn't notice the mistake if you were just to watch the movies, but once you know it, it sticks out like a sore thumb. This "showy" slip-up nagged at me so much that, a couple of years ago, I wrote an ebooklet on the subject.
And I'd like to offer a free copy to anyone who owns a copy of How to End the Fight with One Hit, by me, Keith Pascal.
You can get it in 3 easy steps:
1. Open your copy of End the Fight to page 50 and find what you are supposed to follow (in the subtitle at the top of the page)

2. Type kerwinbenson.com/word into your browser replacing WORD with the word you found on page 50.

3. Download your gift ebooklet.

Bonus Step: ENJOY!
Tags: batman, batman slip-up, bruce lee, bruce lee's mistake, martial arts, movie fighting error, punch tactic